Mumbai: Mumbai Police has arrested Bollywood actress Shilpa Shetty's husband and businessman Raj Kundra for making a soft pornography film. Apart from making a soft porn film, Raj Kundra is also accused of uploading it on the app. Today Mumbai Police will present Raj Kundra in court. Police claim that Raj Kundra, along with one of his relatives, formed a UK-based company and this company gives contracts to many agents for porn films.
Raj Kundra is the owner and investor of the company
According to Crime Branch sources, Raj Kundra along with his relative Pradeep Bakshi formed a company named UK based Kenrin Production House. Pradeep Bakshi lives in the UK and is the chairman of the company as well as the business partner of Raj Kundra. According to sources, Raj Kundra is also indirectly the owner and investor of this company. This company gives contracts and funds to many agents for porn film
Business deal was done through WhatsApp group
In the investigation of the crime branch, a WhatsApp group has been revealed, through which the contract was negotiated. The name of this WhatsApp chat group is 'H Accounts' and it consists of 5 people including Pradeep Bakshi sitting in London with Raj Kundra. The chat in this group has been taken by the Crime Branch, in which the conversation about the revenue has come to the fore. In this group, how much money was earned every day, how much money has to be given to the actress working in pornography, whether the earning in business is increasing or decreasing, all the talk was done. In this group, discussions were held regarding marketing strategy, increase in sales and other deals.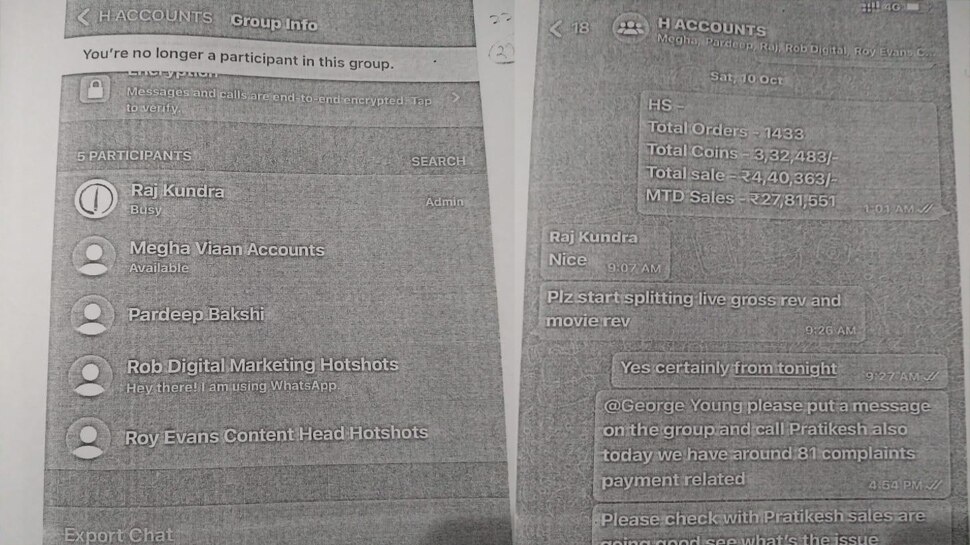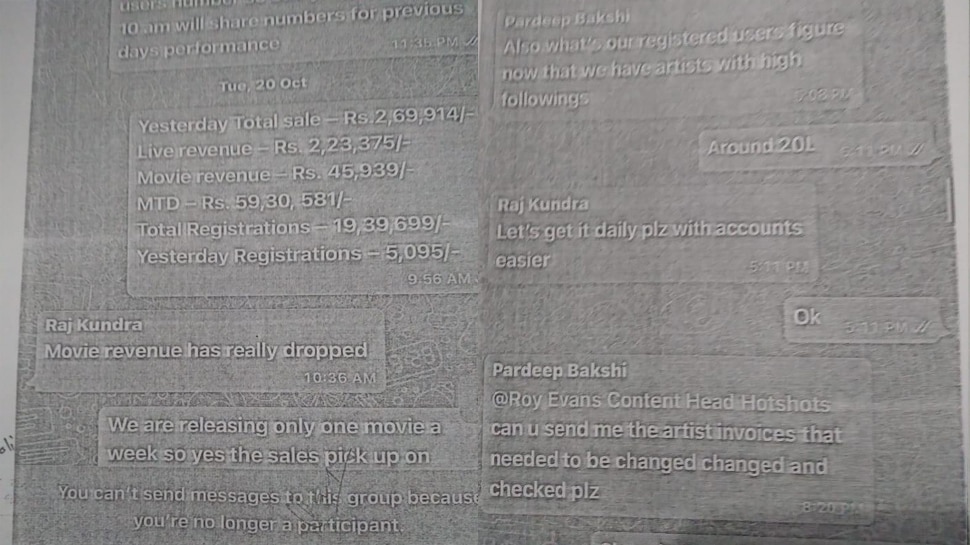 Umesh Kamat was Kenrin's representative in India
Raj Kundra Ex PA Umesh Kamat was the representative of Kenrin Production House in India. Actress Gehana Vashisht and Umesh Kamat used to get the work of making porn films from Kenrin Production House. Advances to make different types of porn films were available from Kenrin Production House, after which both of them used to start preparing porn films.
Films were sent to Kenrin Production House
After making porn films, it was sent to Kenrin Production House through mail ID. After getting the porn film, the money would be directly transferred to the accounts of these people. Porn films were uploaded to the social media app Hotshot only through the Kenrin company. During the investigation in the same pornography case, the Crime Branch also came to know that Kenrin Production House is doing pornography business and funding pornography through different agents across the country.